Moose & Reindeer meetings
At the moment we have the park closed for visitors, since the animals are in their mating season. But we will open up for bookings as soon as the mating is over.
At Cape Wild we now have four lovely moose, Zigge, Zebbe, Zaga, and Udda, and Sven, the Reindeer and his six female reindeers
 They all are very friendly, and loves to be petted and fed with some snacks.
If you like to meet our moose and reindeer together with others, or have an exclusive visit all by yourself, you can read more below and also book directly.
We also keep our souvenirshop open for our guests. There is also possible too book lunch or dinner together with your visit here, if you are a group. We almost only use just the local ingredients you can find in the surroundings, and special for our part of the country.
We are of course proudly members of the Swedish Moose park association.
At Cape Wild, a wildlife park just outside of Luleå in the wild forest, and only 10 min from LLA Lueå Airport, you get the chance to meet some real moose at a very close range.
Our tame moose Zigge, Zebbe and Zaga is always ready to give you a lifetime experience, and they all love apple, bananas and carrots.
You get a very good information about Scandinavias biggest wild animal. It's very exciting to stand eye to eye with 'The King of The Forest' and feed the moose from your own hand.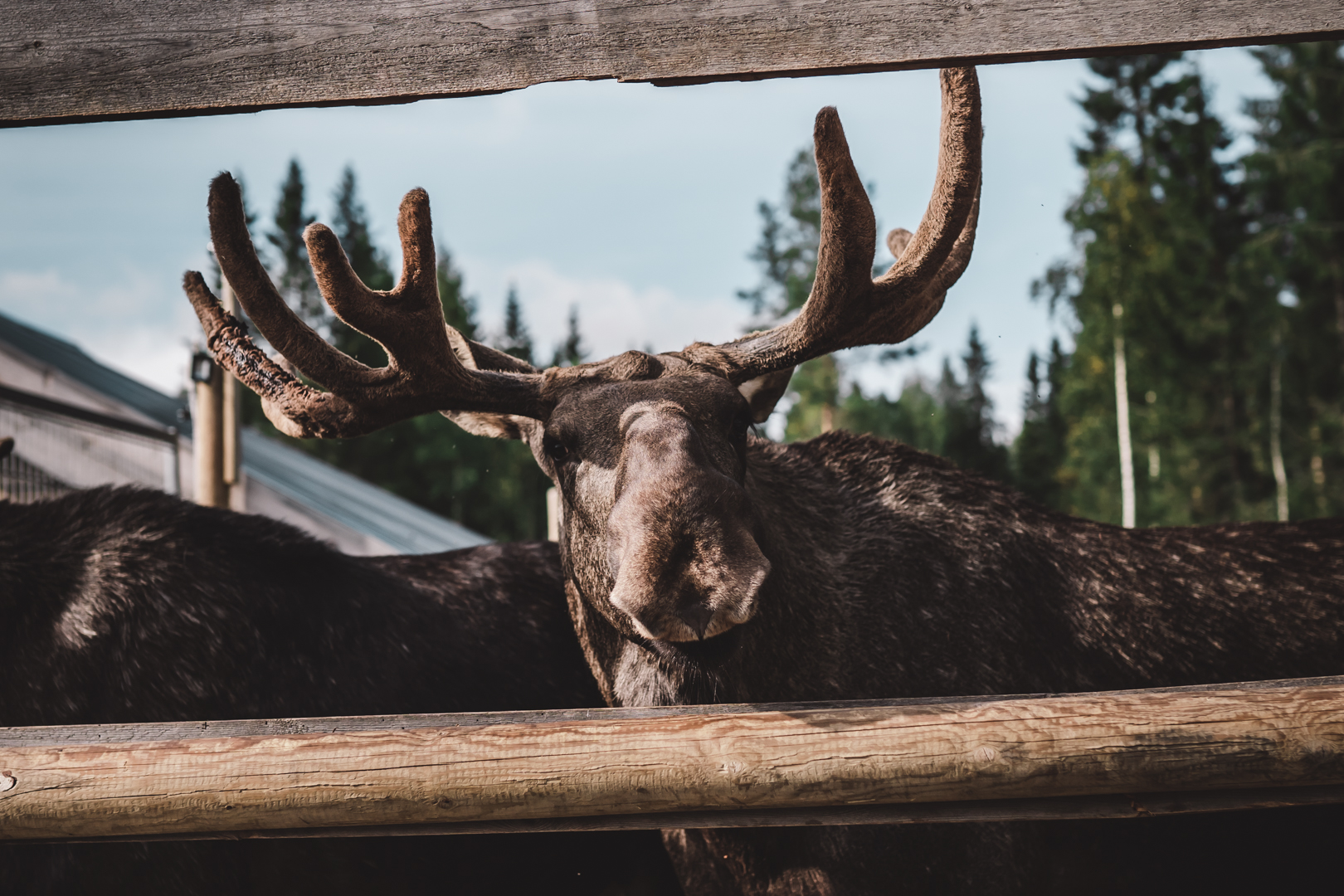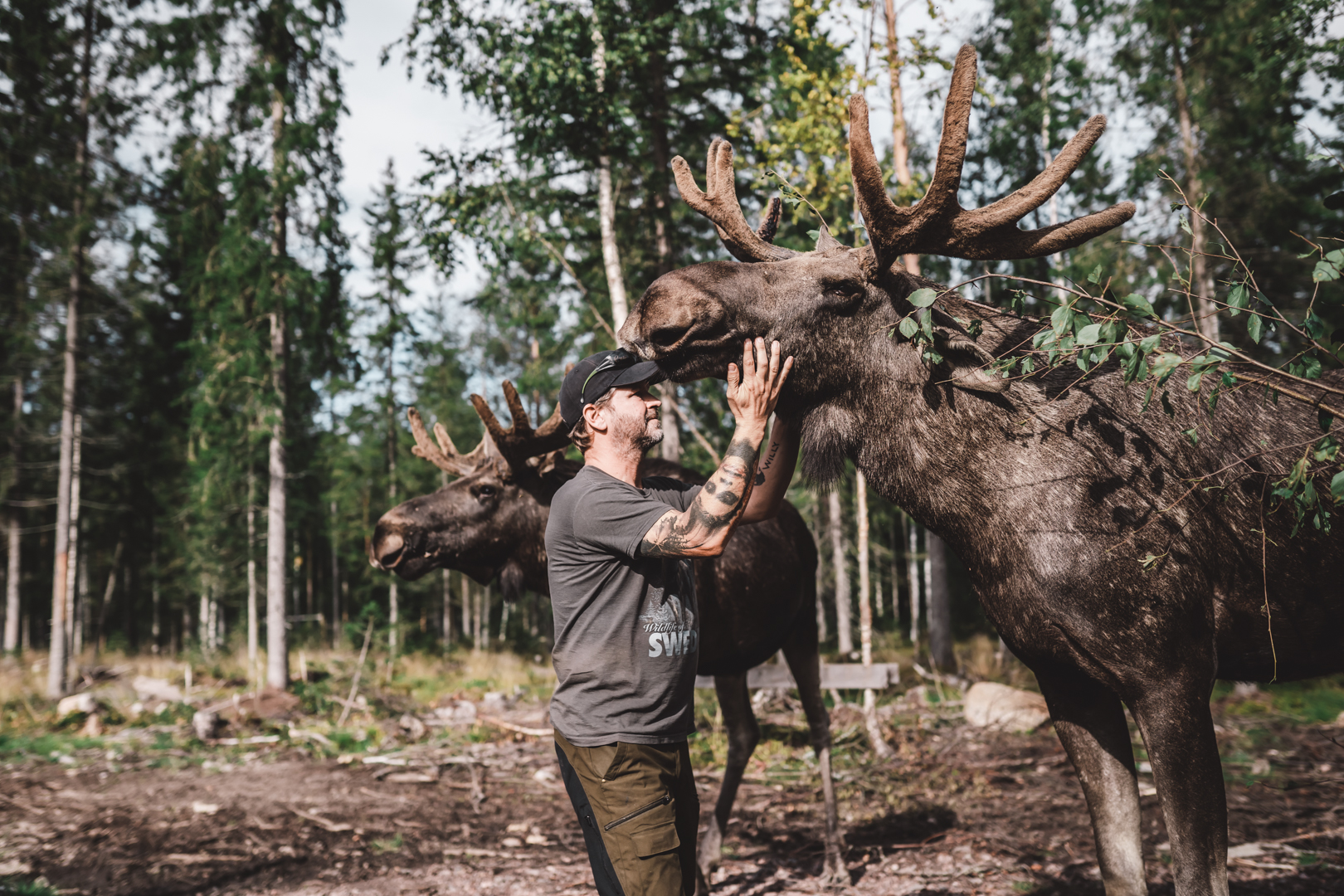 With the VIP tour you get a private guided tour with a lot of stories and history about the moose & the reindeer, but also about the local area and Cape Wild.
After you met the moose, we enter our old log cabin where you get to taste some really unique and special delicacies, popular and common in the northern part of Sweden, produced only from local products.
You also get the oppurtunity to buy some of the food you just been eating. In the cabin you get more information about our animals, and will see a small slideshow with some nice pictures of our animals during the years they´ve been here. You can of course also buy some unique souvenirs from our shop.